i've had a busy week and my little blog is lonely i can tell
well let's catch up
We had a lovely father's day. drove up the coast and took bayley to the beach for her first splash in the water
adam's mom has been in town from michigan and we are so sad for her to go, we've had so much fun and she has helped so much.
this little baby loves the water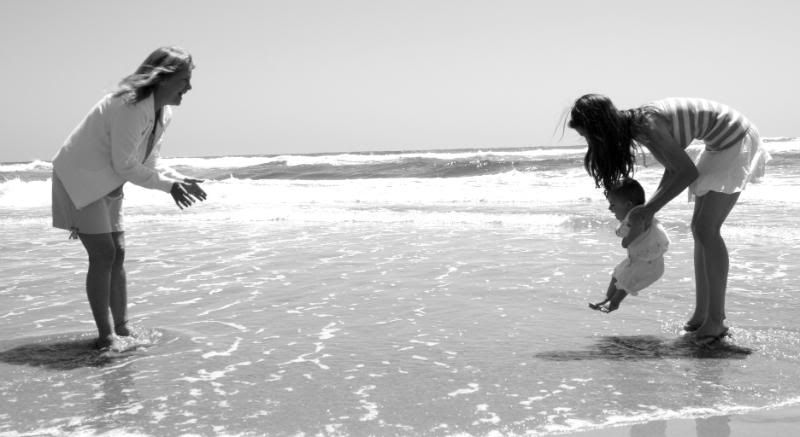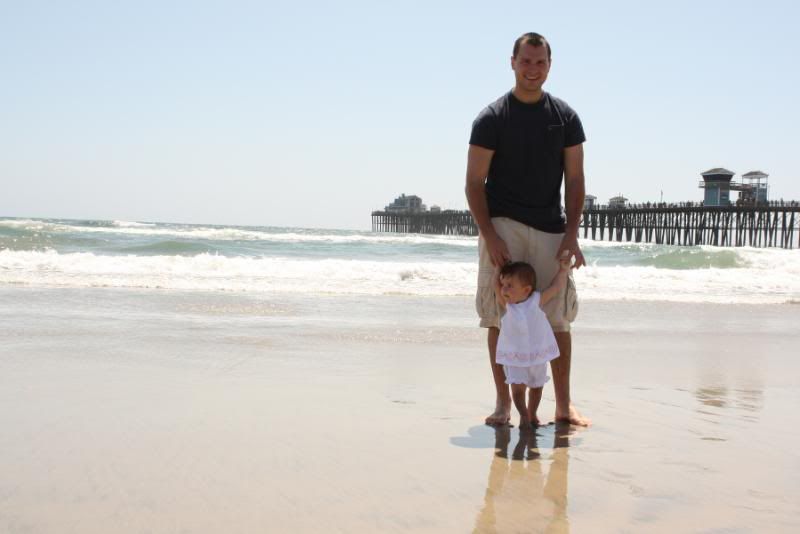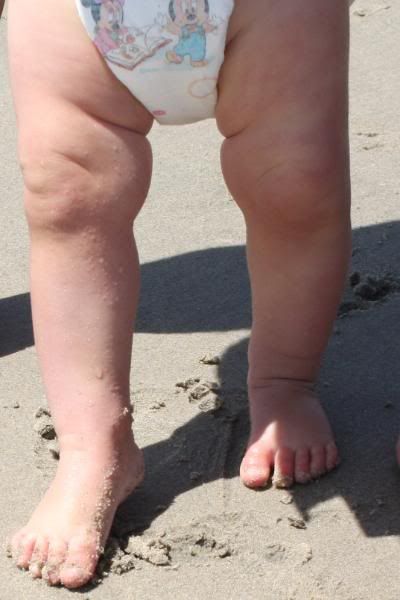 almost walkin' legs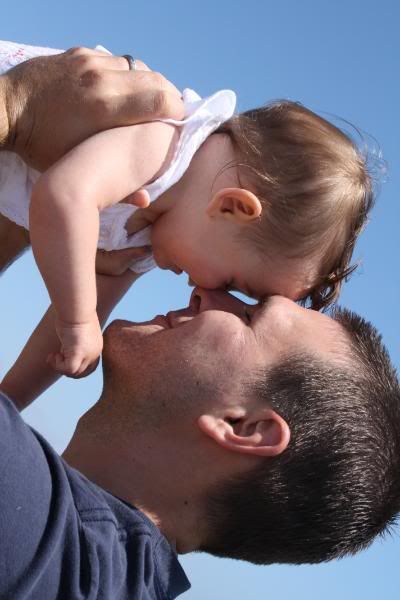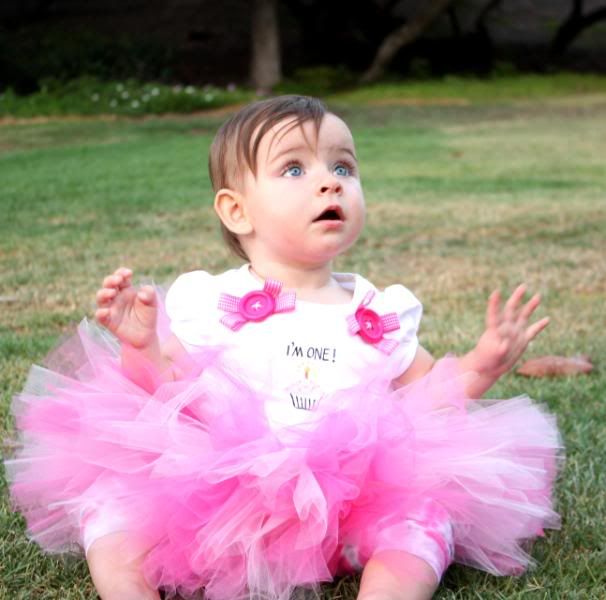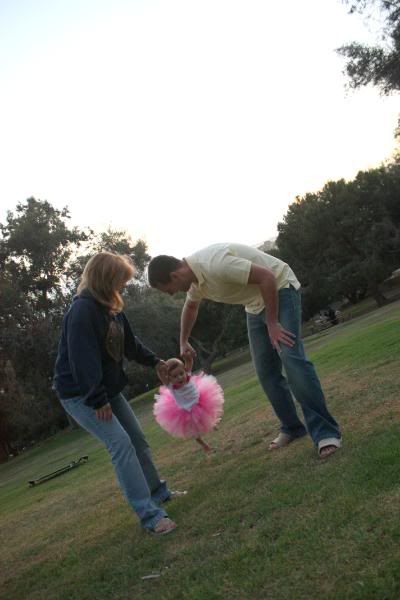 I'm not the only busy girl in the house either. I can't document bayley's new tricks fast enough!!! She is talking so much I can't imagine what it will be like when she has a vocabulary larger than 7 words. Last night she said flower (her version) and pointed to the flowers. The girl is into pointing, it's so cute. And she does this huh? thing. It's more like a canadian eh? actually. Oh and adam will say "uh uh uh" when she's getting into mischief so now she started to imitate him and say it right back. We about died laughing it was so funny. She loves eating french toast in the morning and watching "sid the science kid". So many new things happening so fast, oh and now she wakes up at 7am instead of 10am, i am sad.
also...
I am happy to say that we did not have to put my beloved dog Spike to sleep. We thought it was his time, so we said our goodbyes, shed many tears, and i took him into the vet. After 15 minutes of checking him out and questions the doctor simply said "I won't put this dog to sleep, he's too healthy" what did we know??? well spike 16 years and you're still a healthy pup, cheers to that!!!
June is a busy month, fun busy, but i'm glad things are slowing down and I can relax a bit. I want to read more and work on photo albums and organize things.
We're trying to put bayley in her crib so we can all sleep better, but this morning at 5am after an hour of trying and me actually climbing in again, we gave up. So I decided to get up and greet the day. Which reminds me, I need another cup of coffee.