so i have like ten thousand photos i'd like to share, but i need to get to bed before midnight tonight since i keep saying i'm going to sleep, but then i find other things more important like internet shopping, drinking wine and doing dishes...
so i am doing a blog cramming session
5 minute cram session before i turn into a pumpkin
and by pumpkin, i mean scary-sleepdeprived-crazy-madwoman who hasn't gone to bed before 2 for the past 3 nights
so we went to the beach this morning and it was fabulous even though i had to carry bayley and our bags and sand toys and balance my spilling peppermint mocha
girlfriend loves playing in the sand
not walking in it!!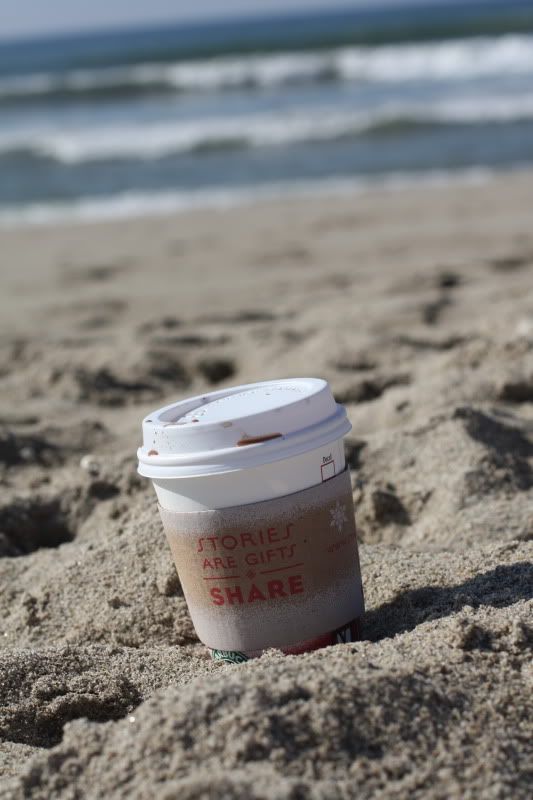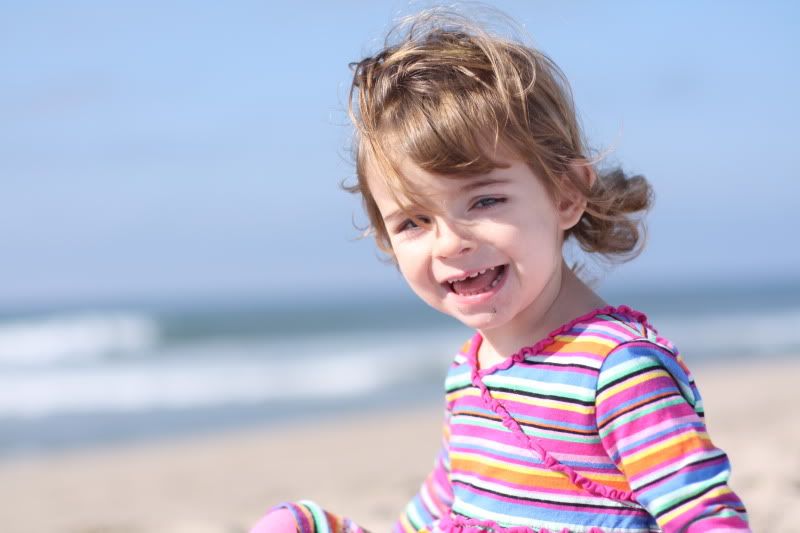 damn 5 minutes til midnight
ugh.....photos load faster!!!
things going thru my head...
i love benadryl
i wish i didn't slouch
where are we going to put the Christmas tree
i want to go to a flea market
i wish it was morning
i have a lot on my plate and feel crazy--good crazy
i need sleep
i can't wait to put up the new orange shower curtain i found at ross for 5 bucks
photobucket just got cooler
more chocolate
this is her pirate hat as she calls it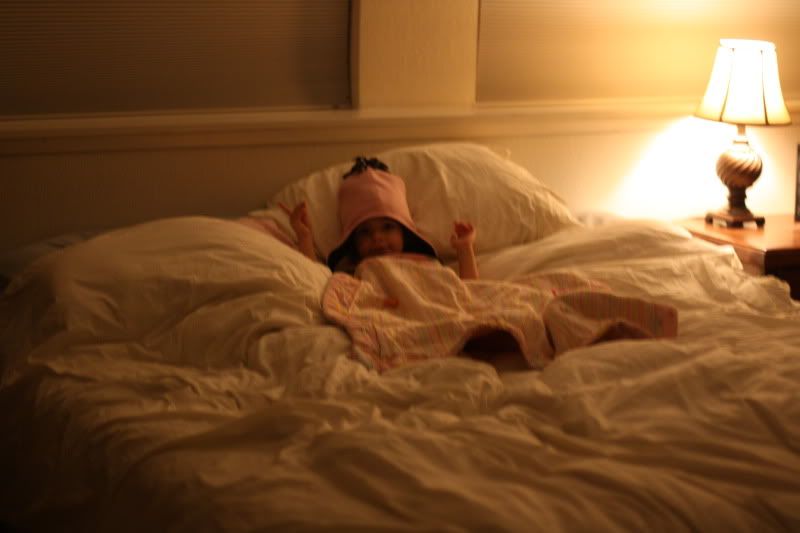 i clean these blocks up 3 times a day, fun huh??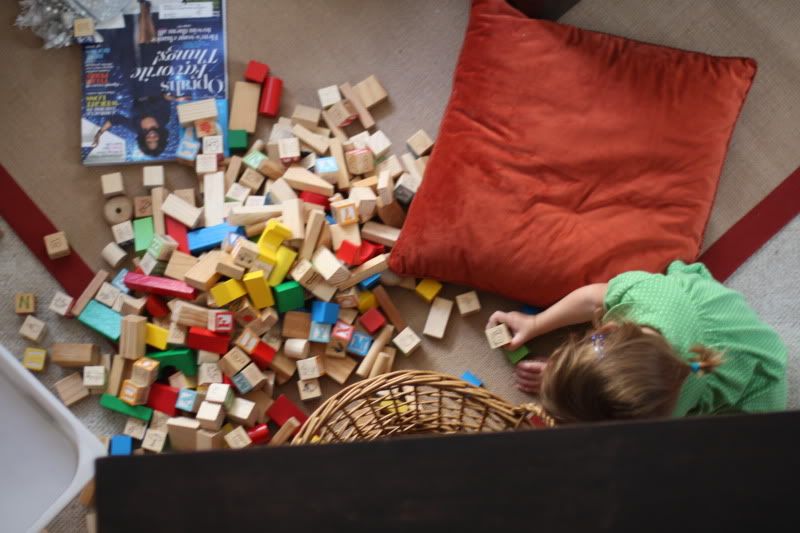 which one??
then she stuck both in her mouth, kinda makes me think of a smoker smoking 2 cigarettes at the same time...no not the same
shoe rack turned into a family paper organizer
flea market quilt for $5
and the cutest little kid ever
daddy and uncle aaron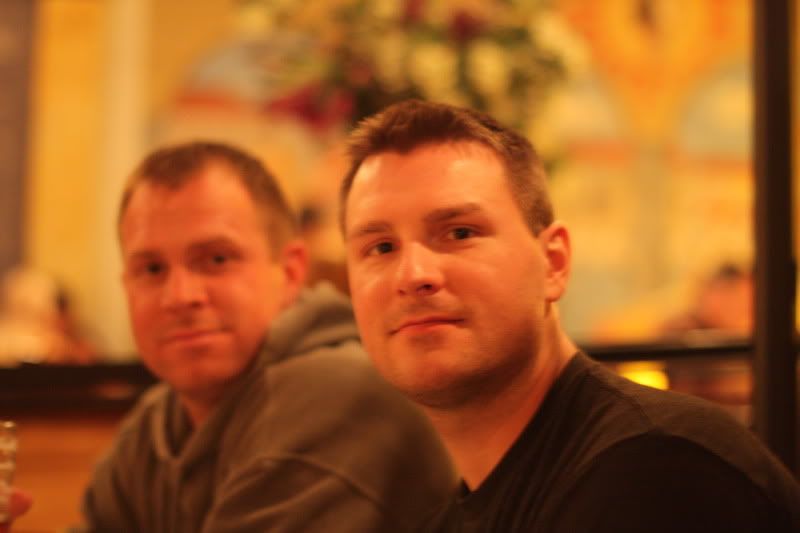 handsome boys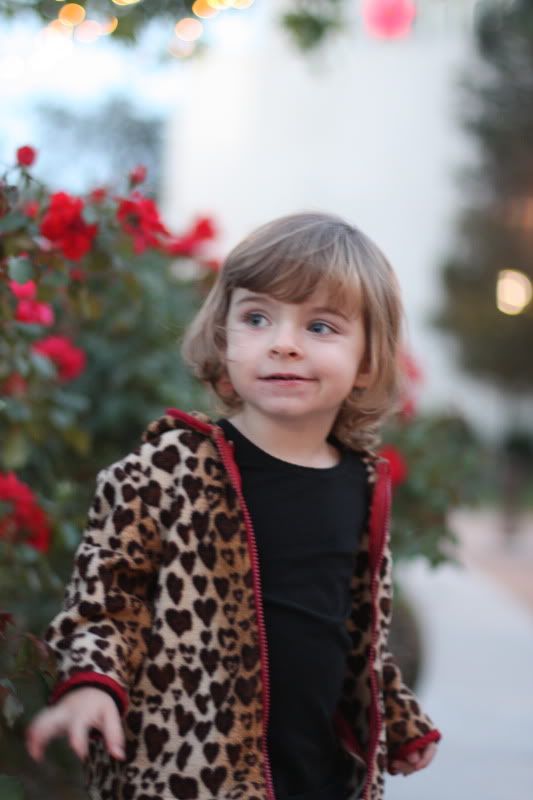 before our mall trek
by the end of the night bayley was pretending she was a cat and had stopped talking and was only meowing, we just went along with it. i can't imagine what the workers at macys thought of us
"do you have a furball miss kitty?" my mom asked her as i was petting her head
"meeeeeeeowwwwwwwwww"
a few of my favorite things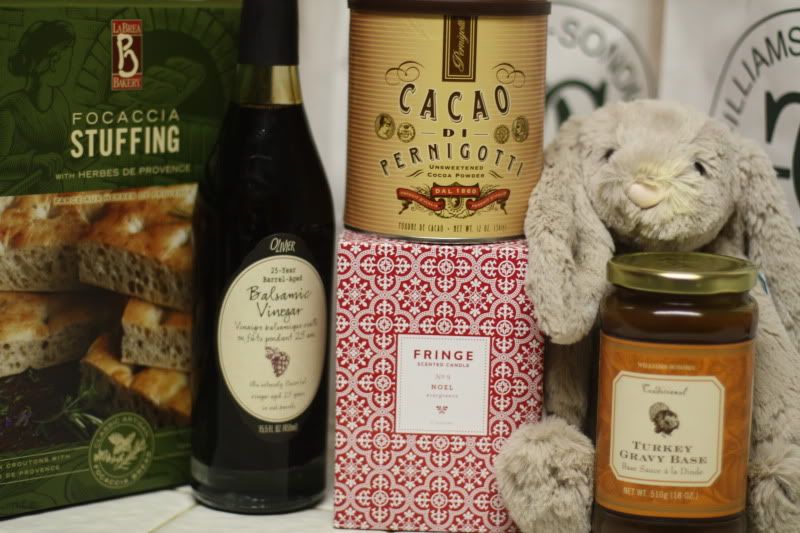 tomorrow is oprahs favorite things show, last one you know
last night my mom and i stayed up late drinking wine and thought up the grand idea of biking across america with bayley
wouldn't that be a great blog to follow???
well if bayley sang her abcs like she did tonight in the car i wouldn't make it out of the driveway
it went something like
"abcdefgabcdefgabcdefg" in that kind of voice you use to describe someone who just goes on and on about something and is really irritating...kinda like fran dresher from the nanny complaining...ya
i'm off to bed feeling happy
my mom bought me flowers and chocolate and adam has 3 days off
and bayley knows her abcs
amen to that!!!
5 minute post, um sure
damn,i think i turned into a pumpkin
(hair after beach, i call it the fancy poodle)