the past couple days have been pure heaven in my book. just when i was easing into a san diego spring, along came a wonderful taste of summer. we're talking 95 degrees at the beach, bbqing, popsicle eating, dinosaur bugs everywhere, feels like the middle of august but it's only april taste of summer. blame it on global warming, but i think the universe just wanted to make my little soul oh so happy because it must know that i just thrive in this kind of weather. so we've been devouring the sun and the warmth, because the weatherman says it's gonna get down in the 60's later this week, burrrrrrr.....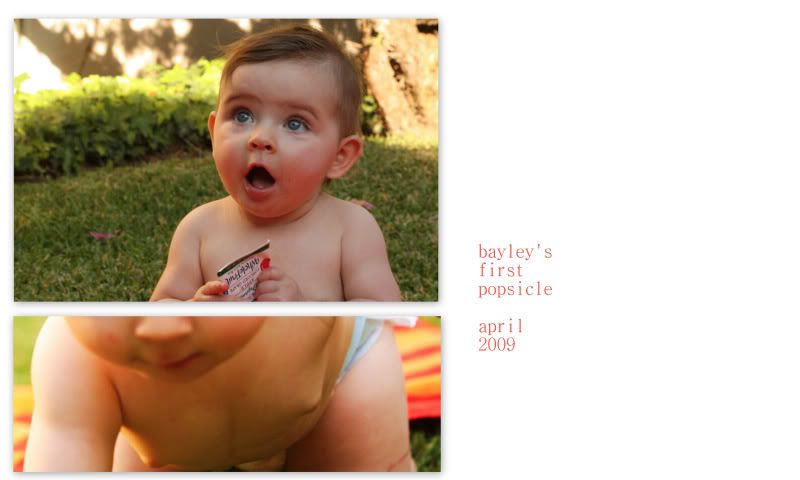 and of course an impromptu trip to ocean beach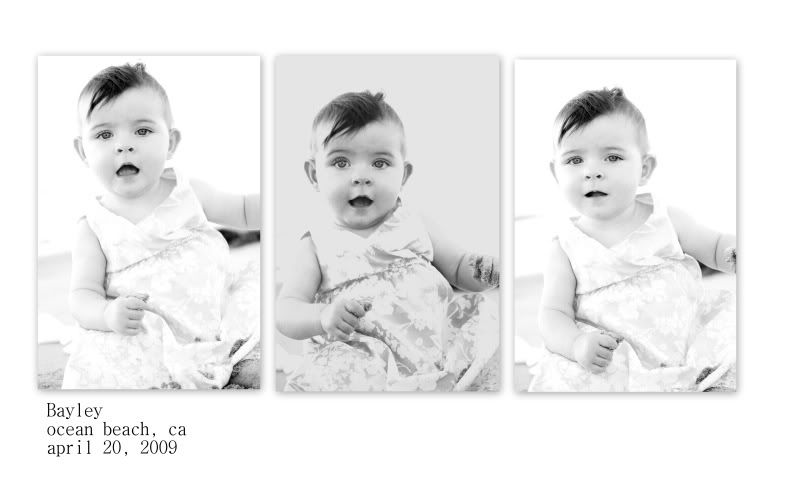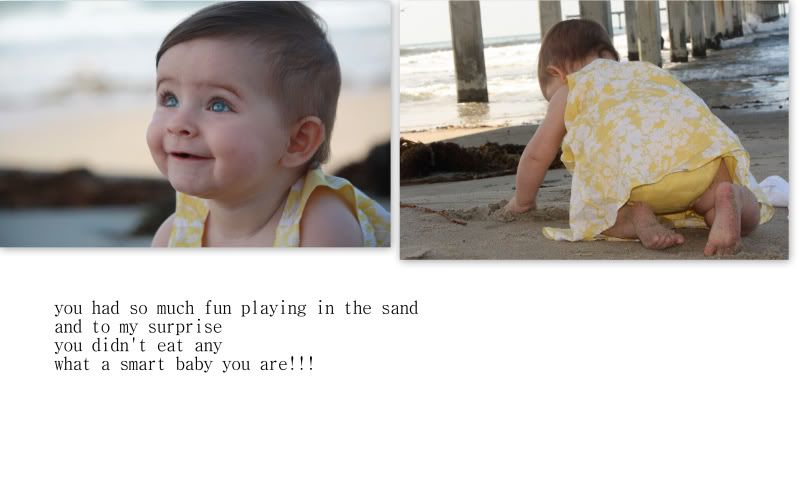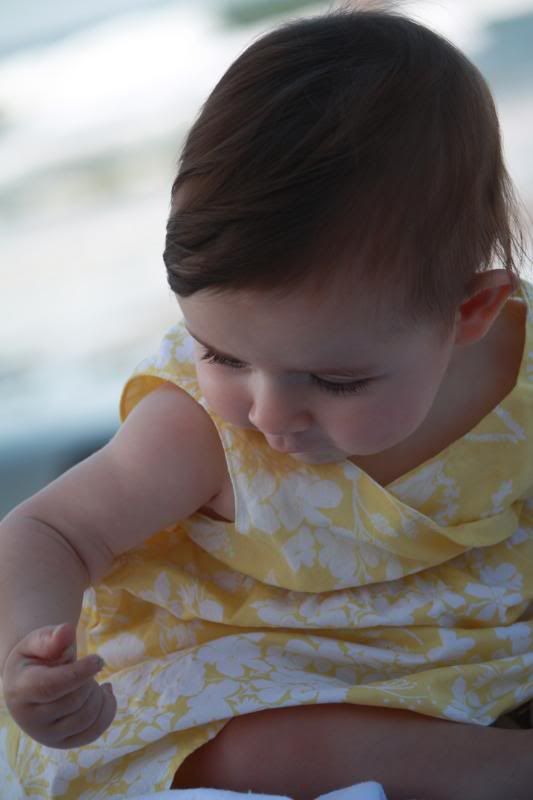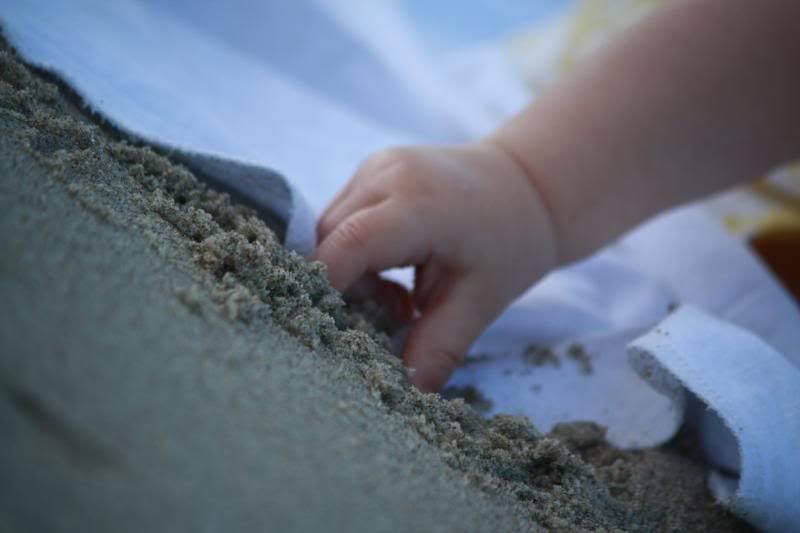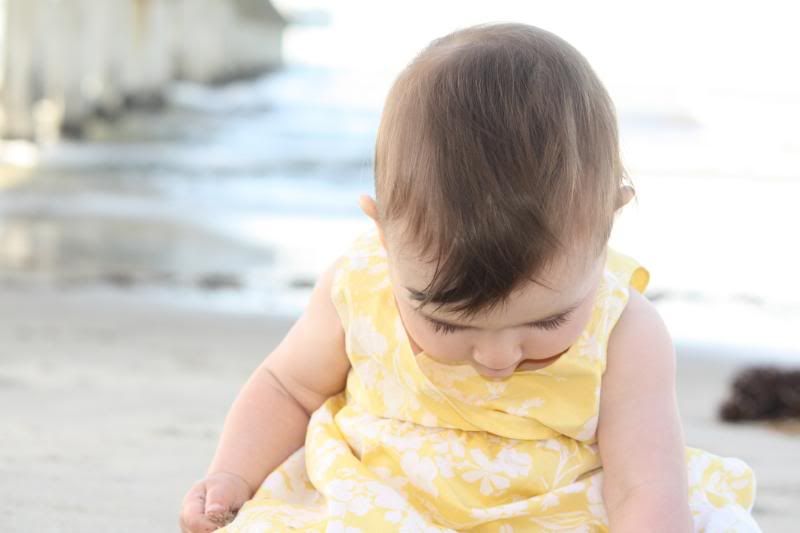 and an out of focus shot of me and my girl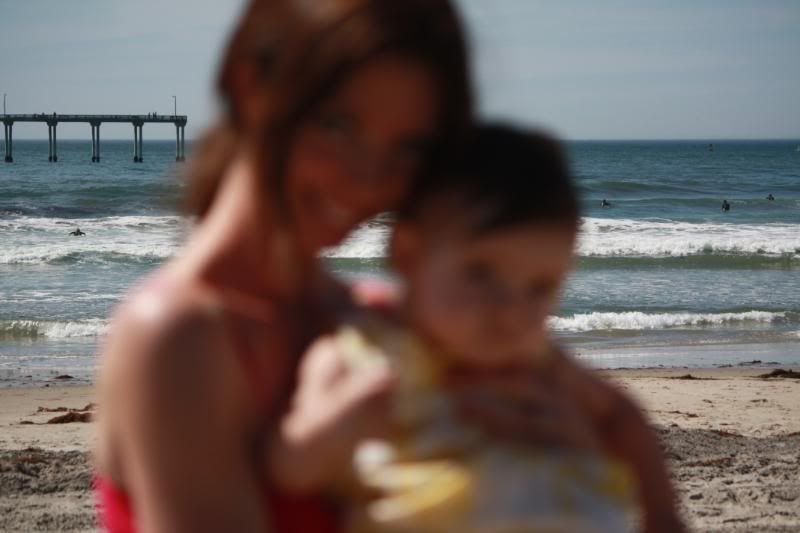 and this little guy was so cute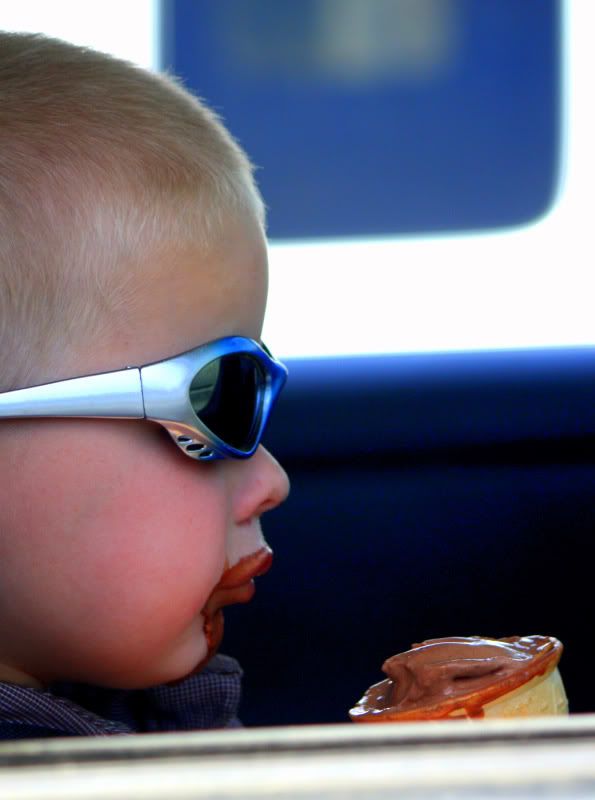 also, i became a bee charmer over the weekend.
i found a buzzing mad bee in our windowsil and panicked because ever since i got stung 10 times by hornets when i was 6 years old i have been quite terrified of bees/hornets/wasps
well, i was ready to conquer my fear
so i decided instead of trying to kill the poor thing/possibly make him more mad with lysol disinfectant spray (i don't own bug spray),
i would coax him down and give him a snack of some raw unfiltered trader joes yummy honey.
and it worked!!
he chowed down and i was able to ever so carefully put a glass over him and slide a piece of cardboard under the glass and take him outside to set him free.
but he hung out for a good 10 minutes.....
i think he liked me. and i'm not scared anymore.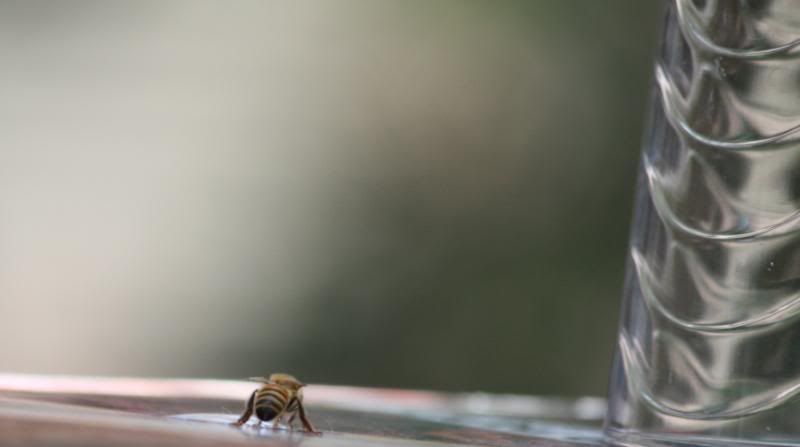 thanks mr. bee
more on this to come but....
did i mention our girl is crawling???
she's all over the place like she knew how to do it all along. and she bumped her head on the linoleum today ouchy.
and daddy's getting lasik eye surgery on wednesday, yay!! he'll be able to watch bayley thru walls!!!
and i turn 28 tomorrow, happy birthday to me.