a little behind on posting...
lots of pictures from the past week or so, she keeps getting cuter!! how can I keep up??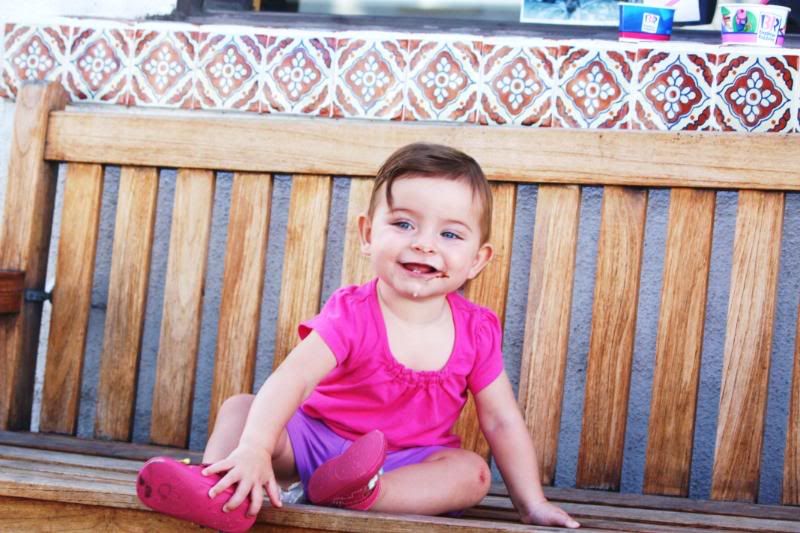 her first boo boo : (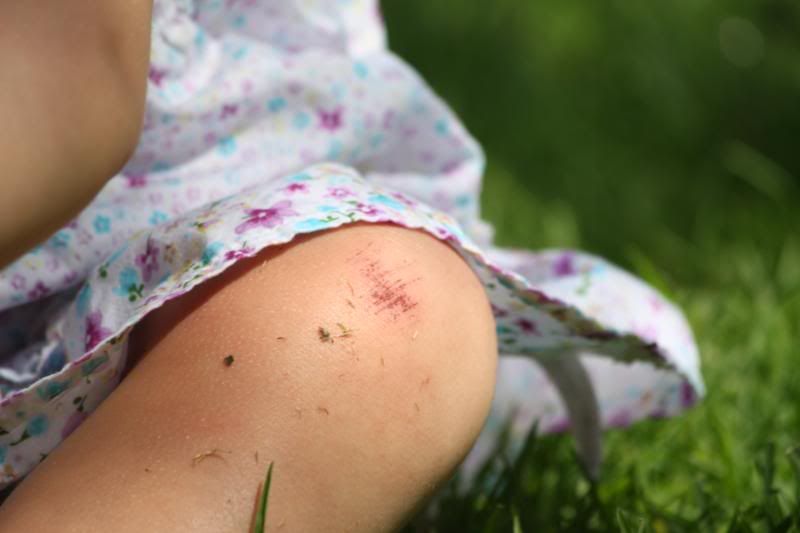 learning to walk is rough business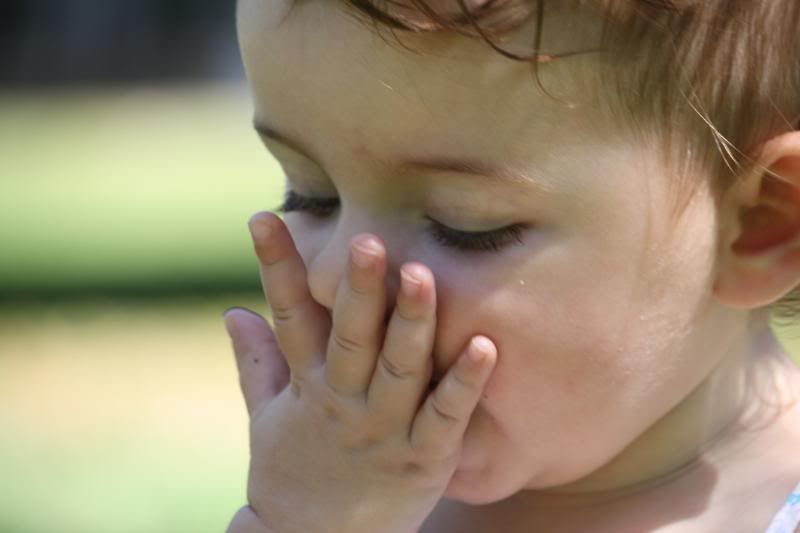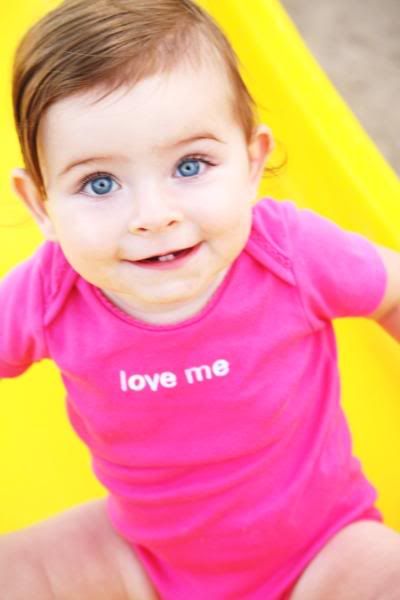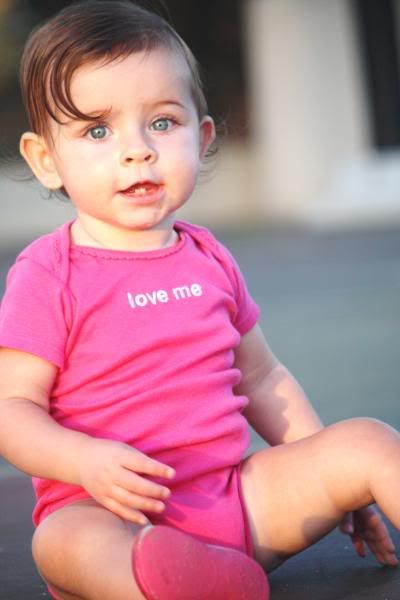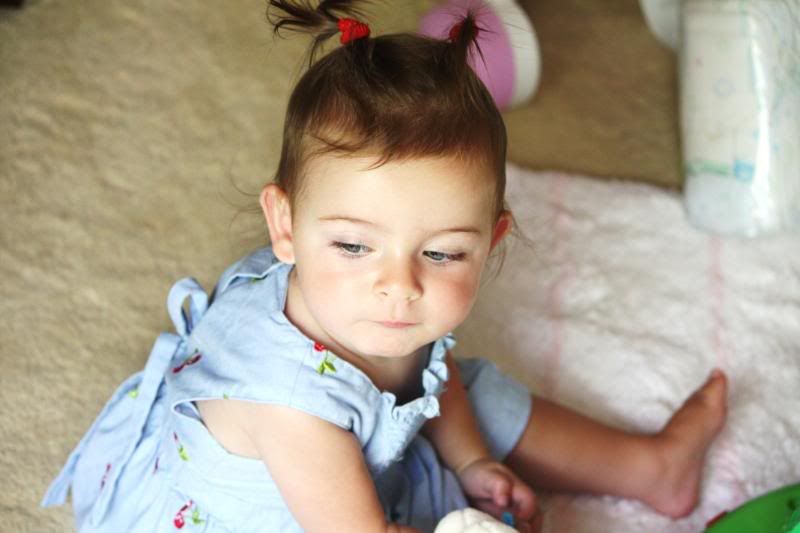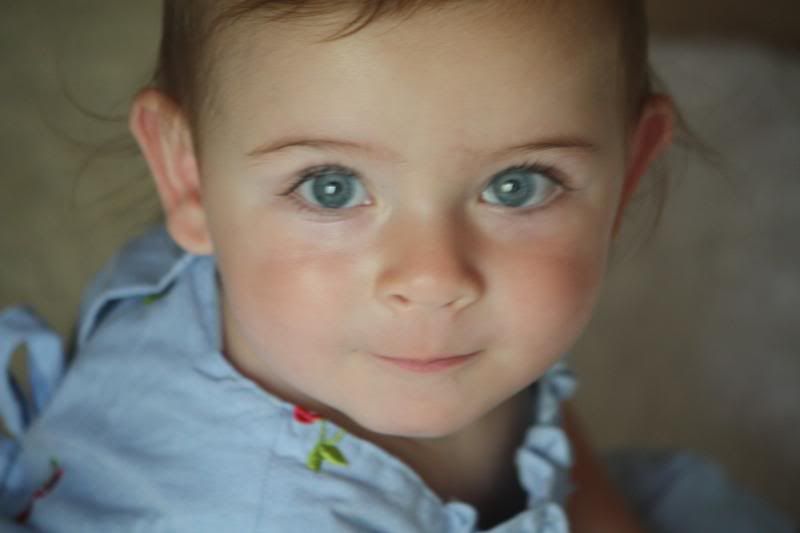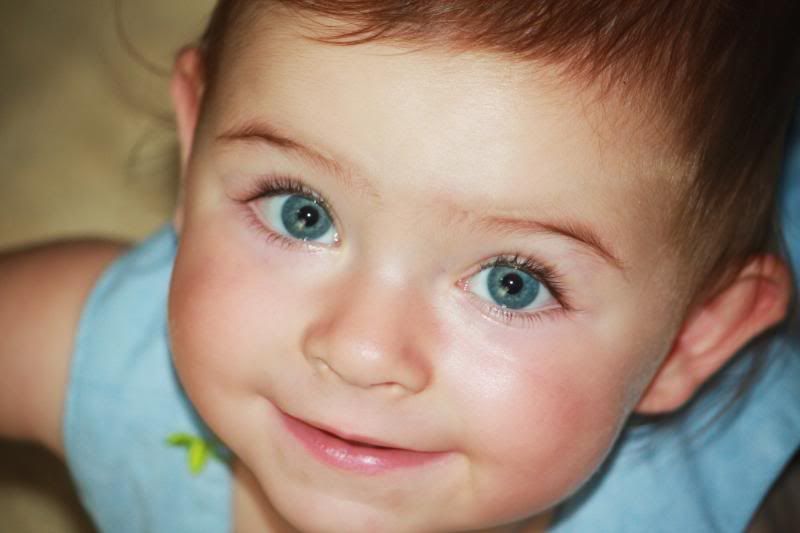 her favorite book is one of my old books "Karen and the little lost kitten" it is a finger puppet book and she loves this book SO much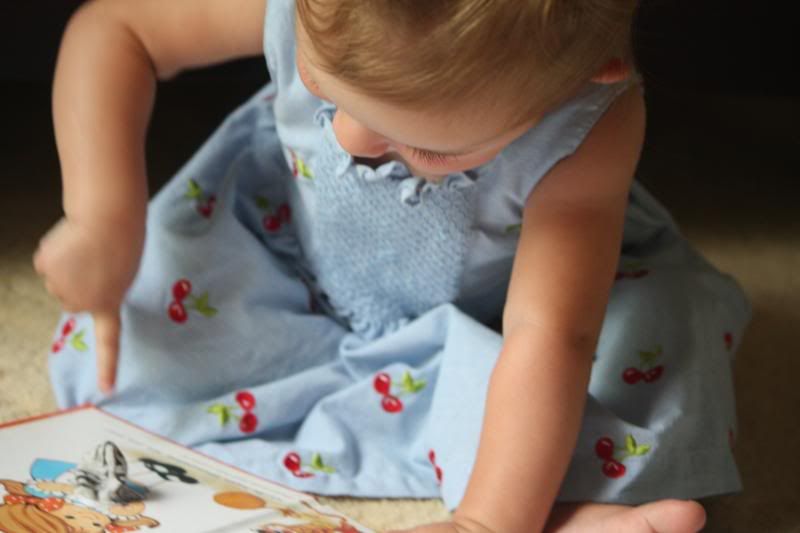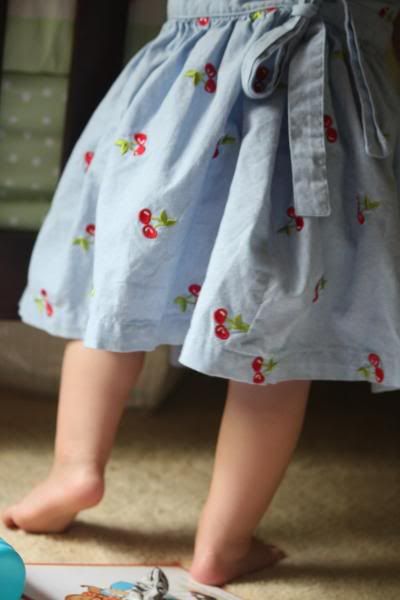 eating breakfast watching "melmo" (elmo)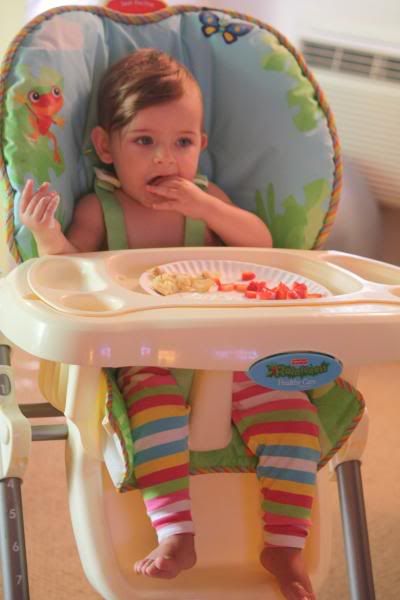 stylin baby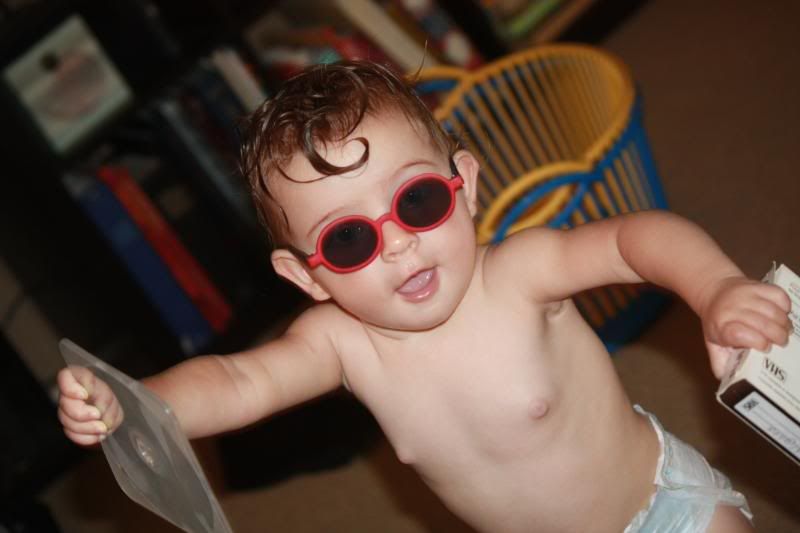 she loves these shades and wears them often, still no hats though...
escaping in the buff after her bath