Bayley had her first Saint Patrick's day and wore a green dress and ate potatoes and carrots.
I made a corned beef with all the fixins
Grandma and Donovan and Auntie Sarah and Uncle Hussey came over too!!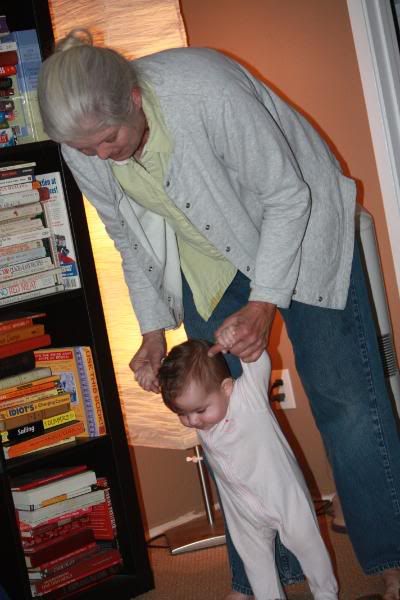 Bayley walked all over the house
and even showed off her 2 teeth!!