Oh I love your post sweetheart, those are some of my favorite pictures too without a doubt.
Actually, they melt my heart. I'm pretty sure I used to sit and daydream about a day I would get to go to the park with my prince charming husband and watch as he gave our precious little girl shoulder rides while I took pictures and smiled so much my cheeks hurt.
*sigh*
okay so here are some more park pictures. we went on saturday 03/01/09 and Bayley swung(that word looks strange, maybe it's swang) for the first time, and she loved it!!!
This is the pioneer park in mission hills and it is the park my mom used to take me to, it's right next door to the elementary school i went to. I was kind of sad they re did it though, i used to love to climb the big caterpillar.
Bayley and Mom hit the slide (i think mom had way more fun)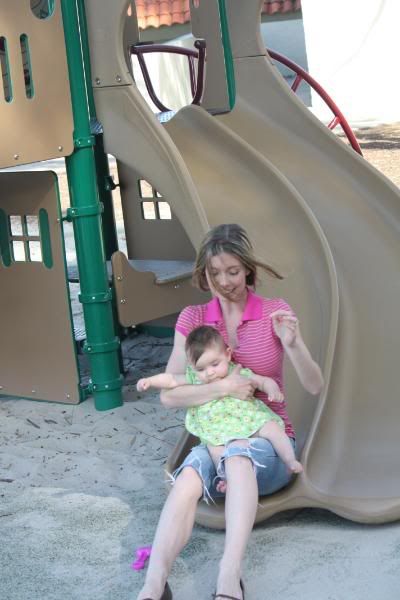 hangin out
she sure does love her daddy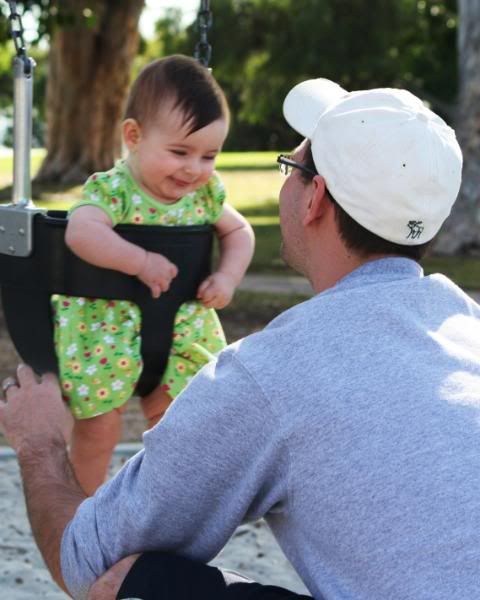 and mommy
love this one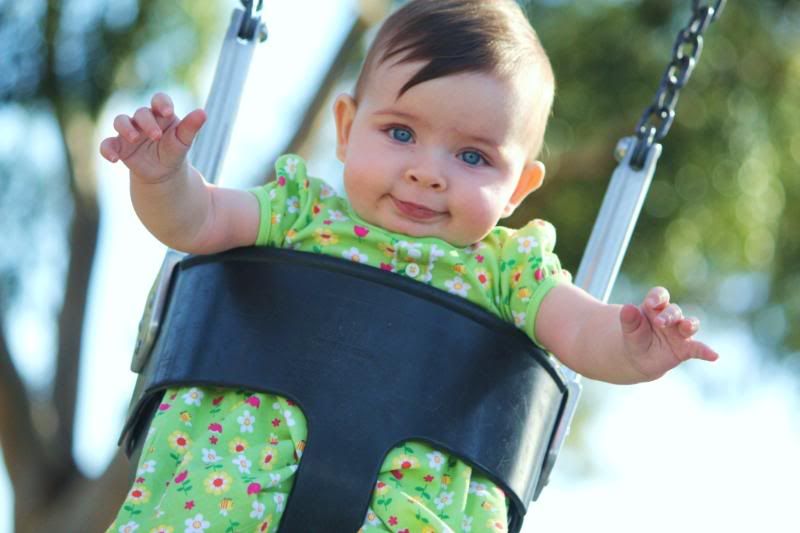 i know it's blurry but you can tell she's smilin so big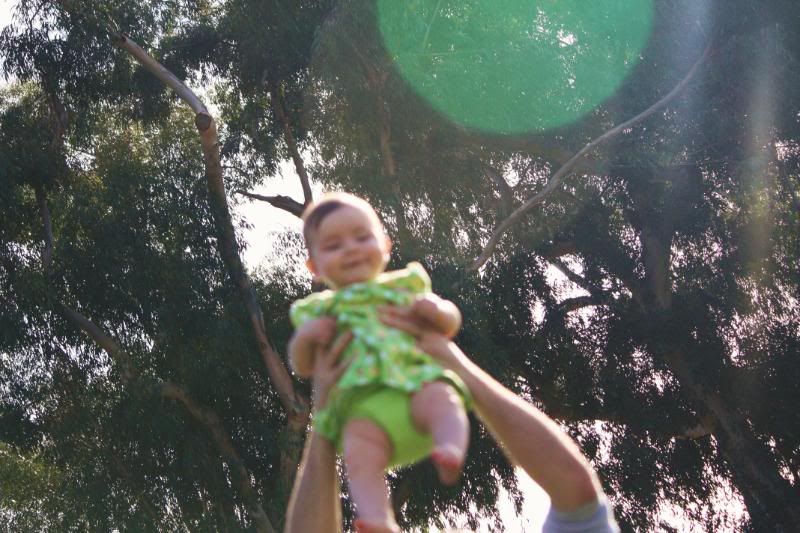 oh those legs are too cute
and such an angel face
we had a lovely day at the park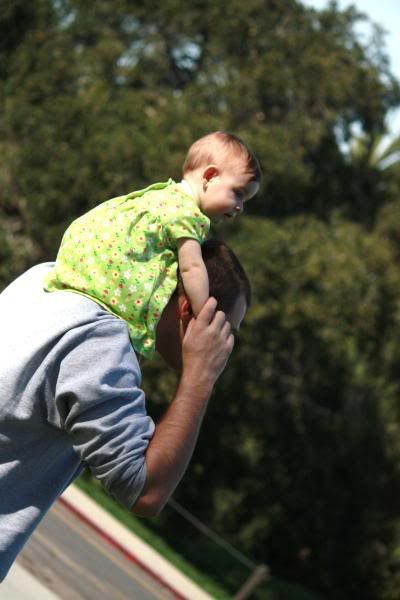 thank you Adam & Bayley for making my one of many daydreams come true