today bayley said "squash" and "triangle"
i can't believe how many words she is saying. her favorite word is "more" pronounced "moaaa" like she has an east coast accent. she also loves "balloon" and "milk" and a hundred other i can't think of right now.
my favorite is pumpkin, pronounced "mucky" i've saved a small pumpkin from hallooween just so i can hear her say it from time to time.
she really understands everything we say to her and it's so impressive since she's still just a tiny baby hehe
she loves cuddling when we put her to bed, it's the best thing in the whole world to just feel her little arms wrap around your neck and say "awwwwww"
when you aske her to sing the alphabet she says "a" (hey it's a start!)
she loves listening to her "toddler tunes" and i now am singing them in my sleep, but a peaceful car ride is nice, so i don't care.
she will laugh anytime she hears someone laughing, she LOVES to laugh. Adam ticles her til she turns purple and she says "morrre"
she says cheese when she sees my camera
she is living up to her name as "tiny dancer" and then some!!! this girl can dance, and she has rhythm too. she runs to the bedroom where she exclaims "da" "da" (dance) and i turn it on and she smiles with all 16 teeth and starts boogying and shakin' her tush, it is pure entertainment and guarantees your cheeks will hurt from smiling/laughing so hard.
she had her first babysitter (other than family) a couple weeks ago and did great
when she see's a "puppy" she starts panting and barking, a week ago i took her to the dog shelter and she didn't want to leave. i asked her what she wanted thinking a snack or juice and she exclaimed "puppy" oh goodness, how will we resist??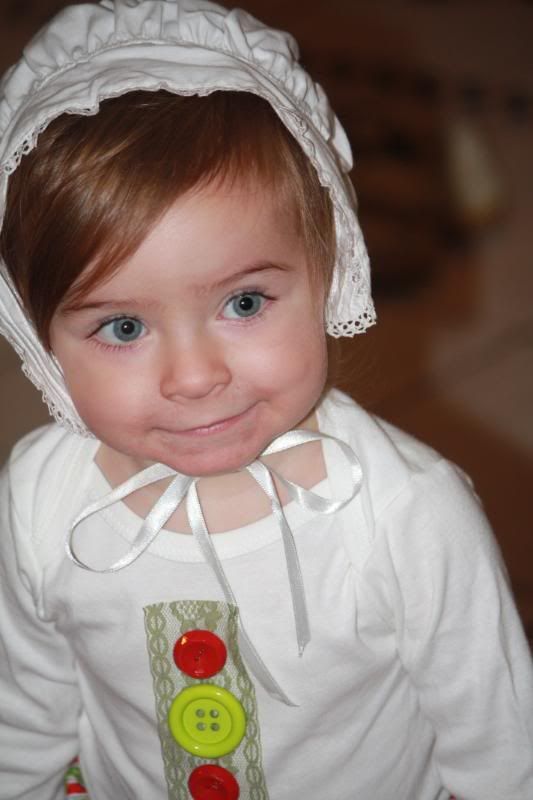 Dear Bayley,
I can't believe you are 18 months old today. Yes, it has gone by fast and I catch myself thinking aboout when you were so small and just laid on my chest and how precious those moments were, but then I think, we still have moments like those and we will have more. So I won't be sad that my little baby is not so much a baby anymore, I will be grateful for our special bond and how lucky I am to have watched you grow this much. You are so smart, from the time you were very small I knew it. You never would fall for the baby talk, you knew exactly what was going on. You are my sweet little social butterfly and I love you more than you know. Stay feisty!!! And keep that curiosity and creativity with you always. And keep laughing, it will keep you young forever. I can't wait to see your spunky little personality grow even more. I love you always Bayley boo.
Love,
Mama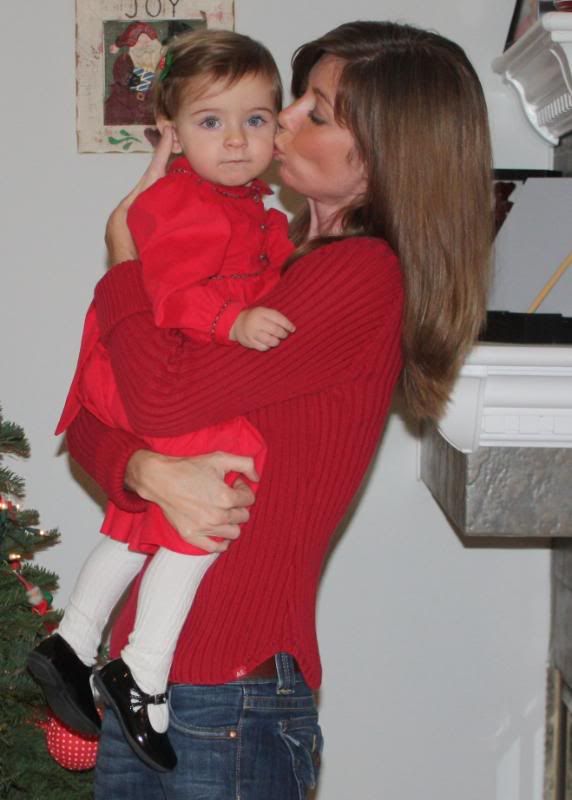 so we went to san diego for a couple days, way too short of a visit but we had fun seeing grandma and our friends. we went for walks at night to see the christmas lights with grandma and now everytime bayley sees christmas lights she says "maga?" (grandma)
i asked bayley what she needed today as she was being a little fussy and she said "cookie?" in a questionable tone like maybe that would help. even my crazy pmsing self couldn't help but laugh and give her a big kiss and a cookie.
Happy One and a half Bayley!!! You're a big girl!!! (but still my baby)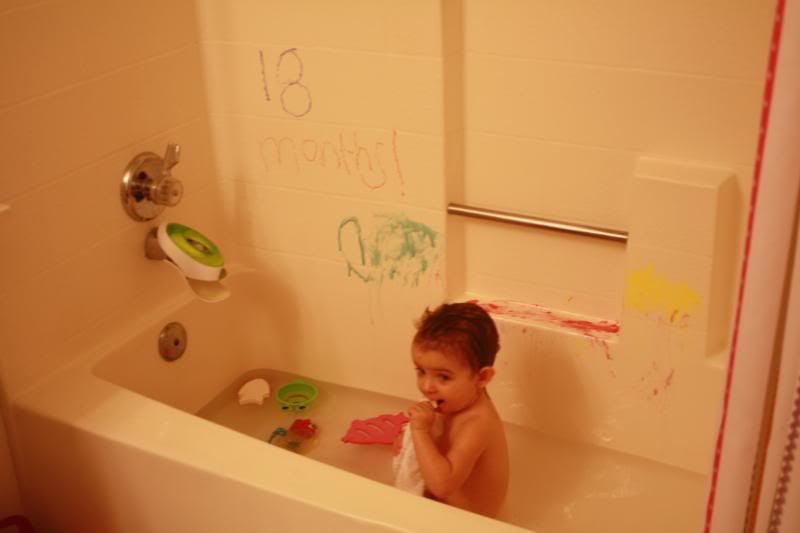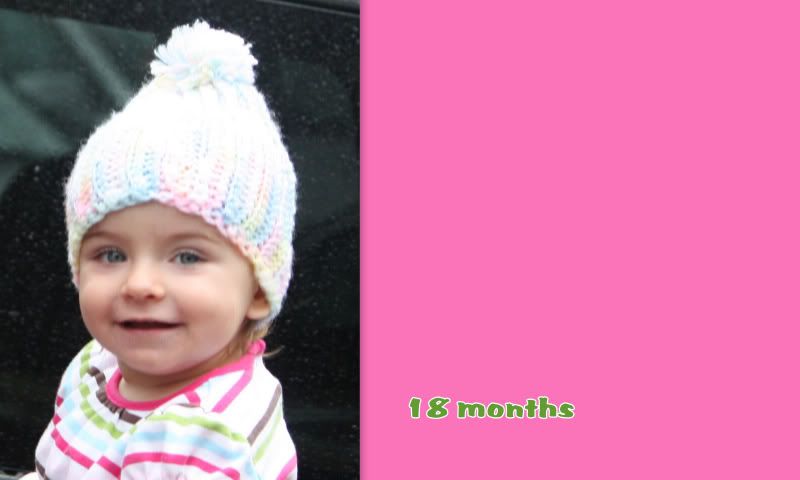 hmmmmm....i think adam is scared of me and my crazy moods, he went to bed at 830. i love you sweetheart
oh and i ran tonight!!!!(oh how i needed that) for like 15 minutes!!! the first time in a long time!! i forgot how good that burning sensation through your whole body feels, it's like waking up every cell in your body and feeding them jalapenos. i think i shall try again tomorrow if i am able to walk.
g'night