I heard today.
As if it isn't amazing enough that I get to be rewarded every morning waking up to this precious little face.....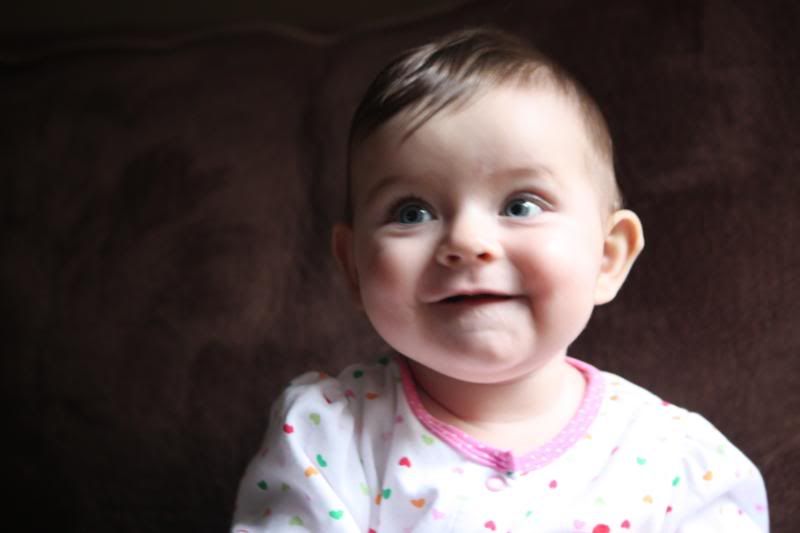 today she spoke....to me!
We were standing in line at Trader Joe's and I knew she was ready to go because we had been in there about 30 minutes (Mommy has to read all the labels) and she had just woken up from a nap and was being so good. When all of a sudden, she looked up at me with those huge baby blues and said so articulately....
"mama"
like she had been practicing it for years!
Tears welled up and I wanted to go tell one of the many random strangers standing around us that she just spoke her first word and it was "mama", but I knew no one would ever be as impressed as I was at that very moment. So I picked her up, squealed with delight, congratulated her and told her how proud of her I was. Then I went over to the posh baby boutique next door and bought her this "oh so stylish big girl's talkin now" hat.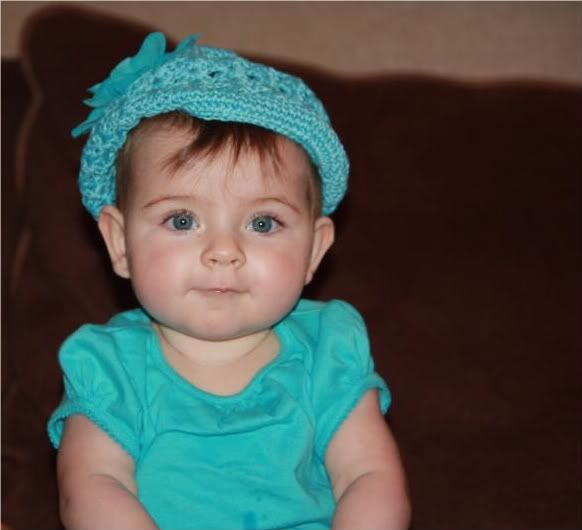 Her first word, mama. Yay Bayley, we're so proud!!!! Tonight at dinner she said ma a few times, next word is dada I just know it!!
just that split second and small word made my day like no other, but how could she not make your day with a face like this. We love you little monkey.
"when words are scarce they are seldom spent in vain"
-william shakespeare